Modelli artigianali in metallo - Handcrafted brass models - Handgefertigte messingmodelle
News and Articles about us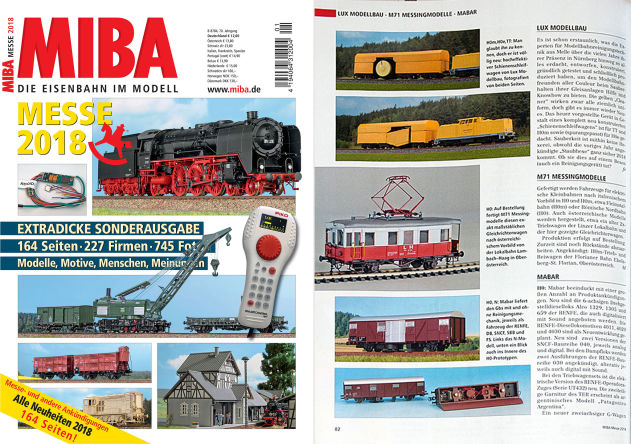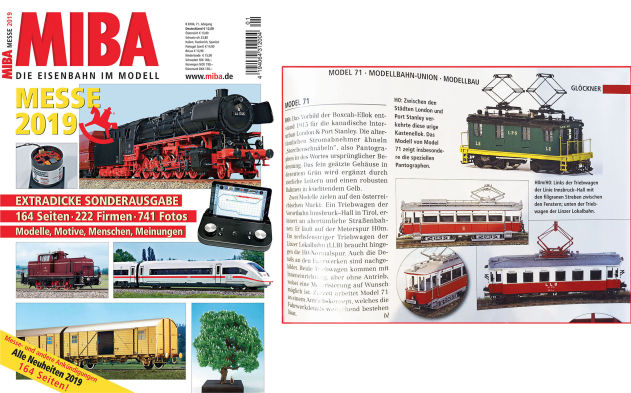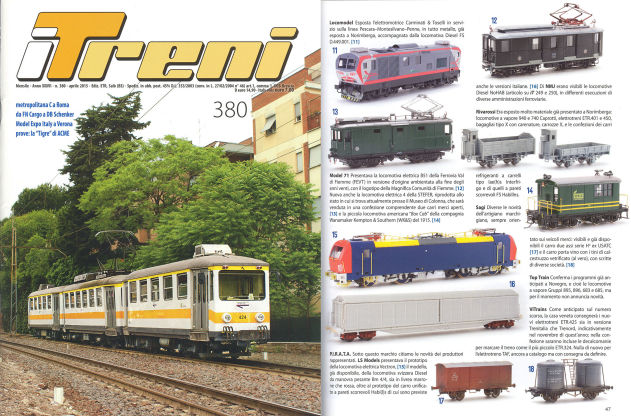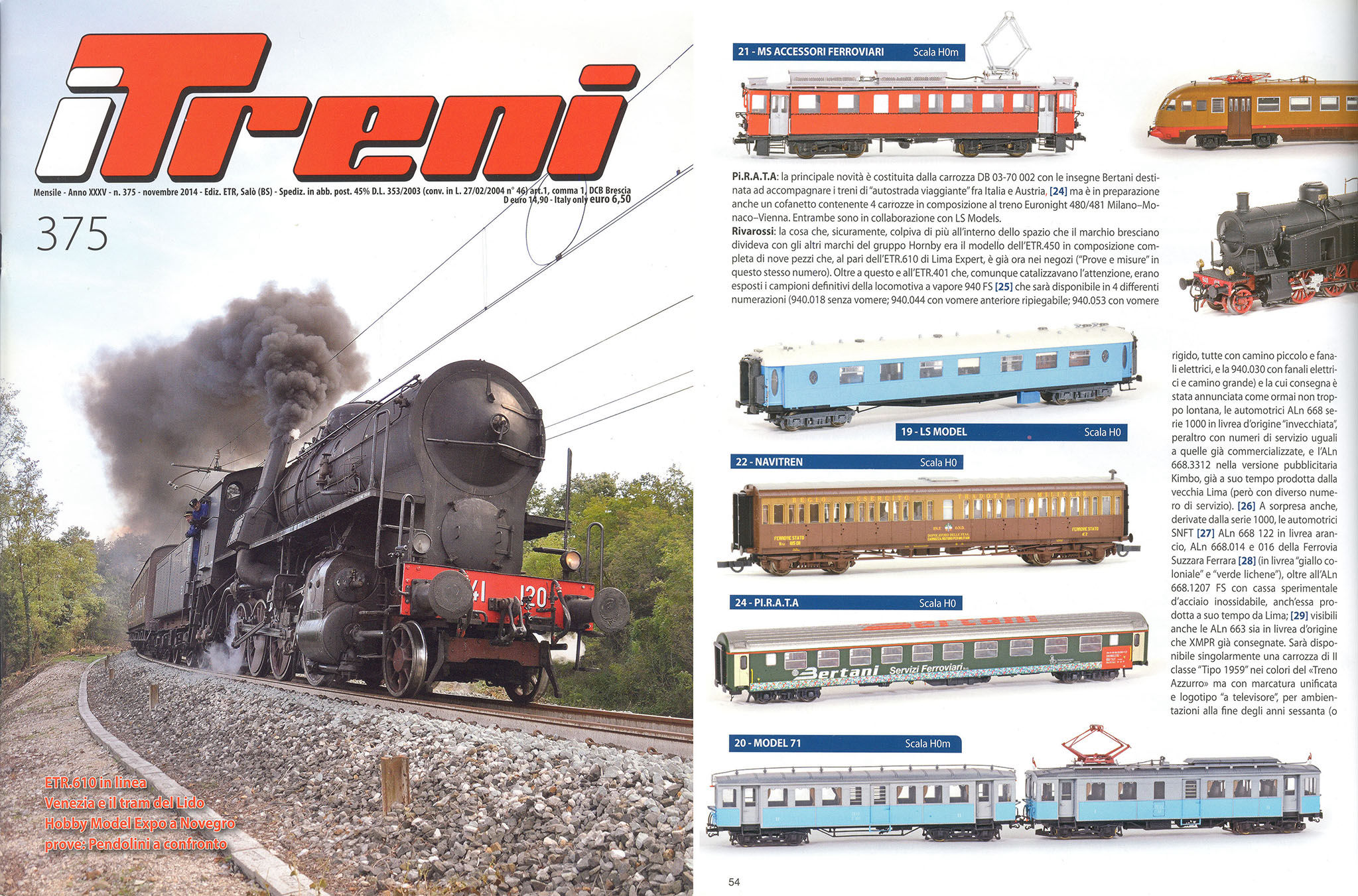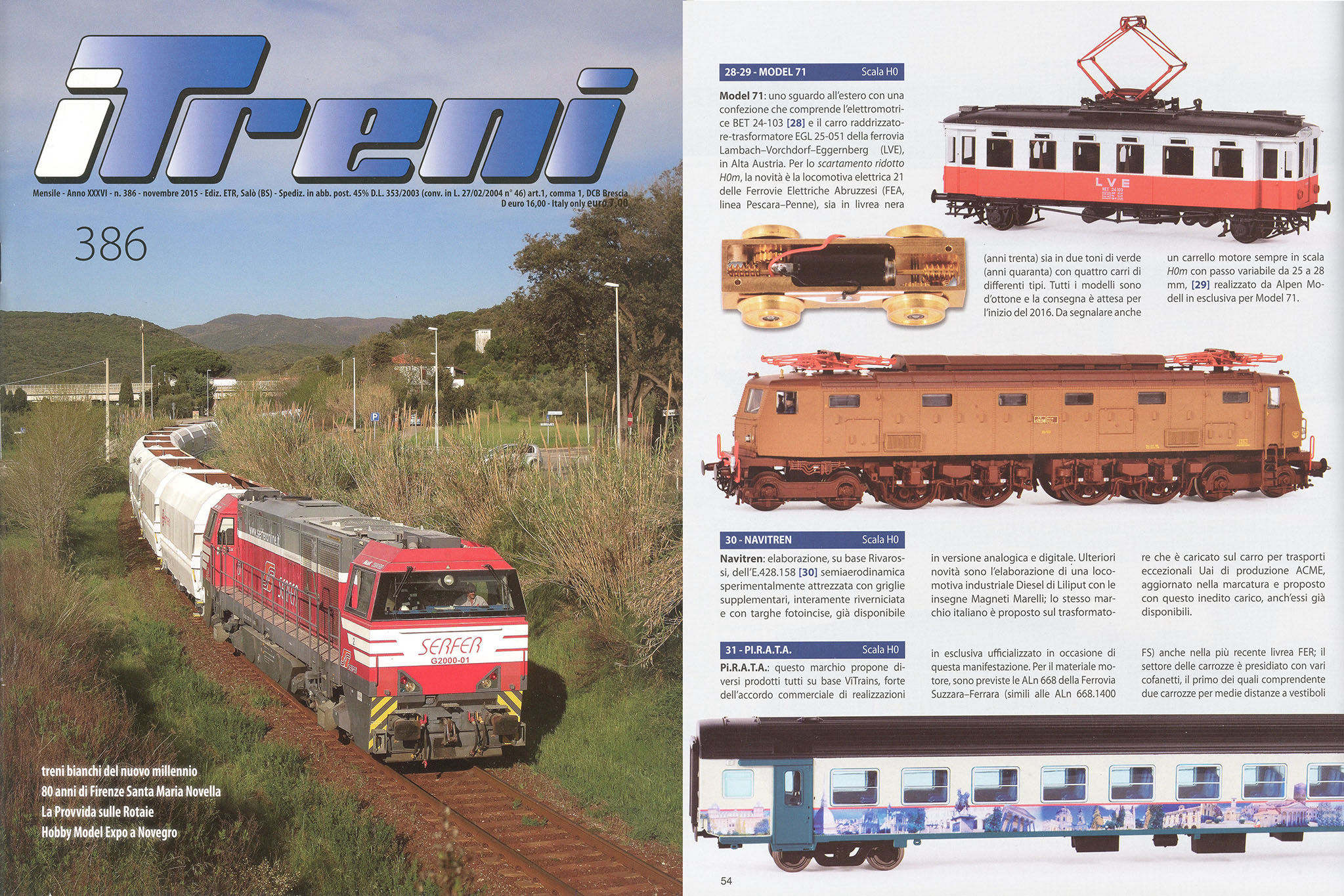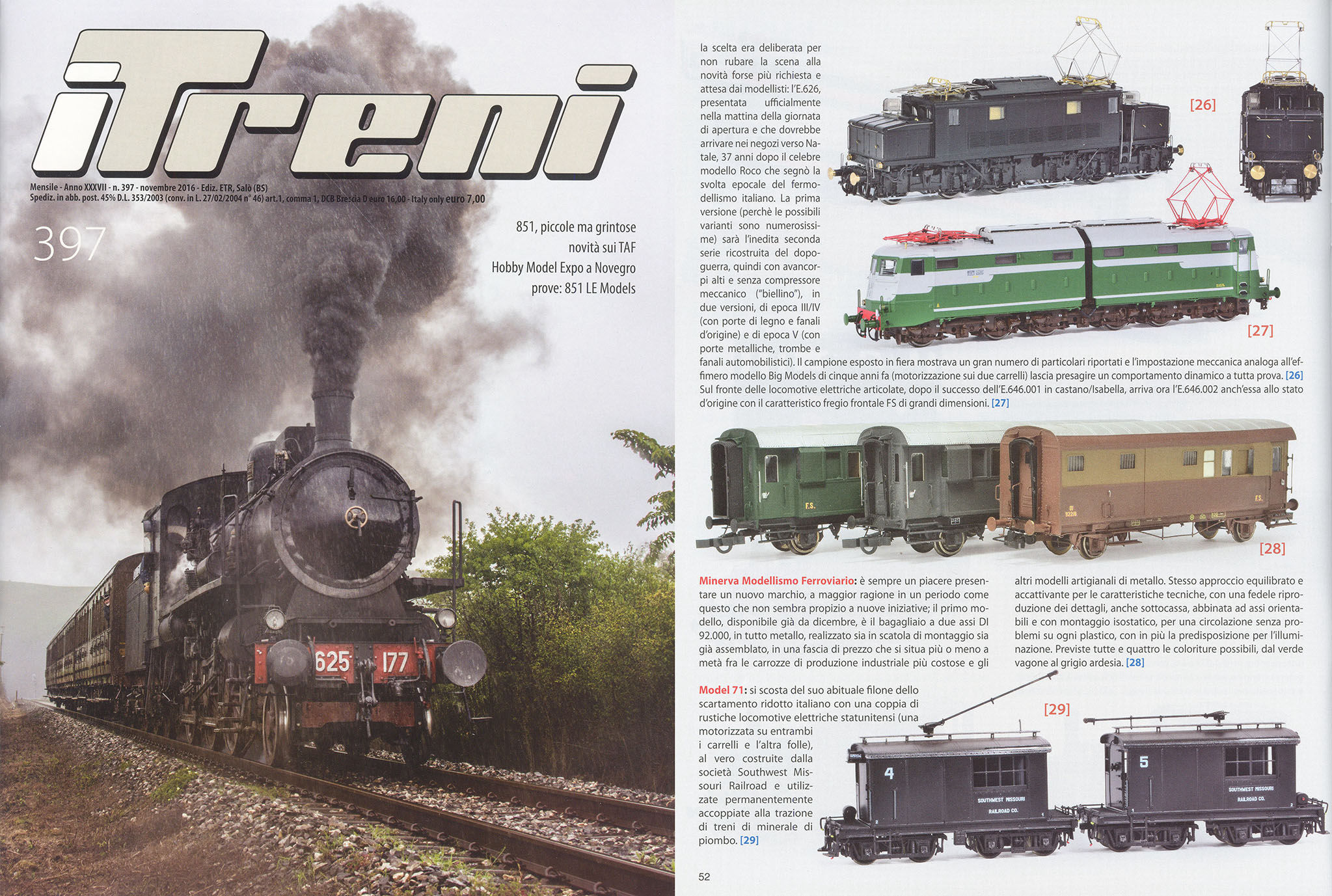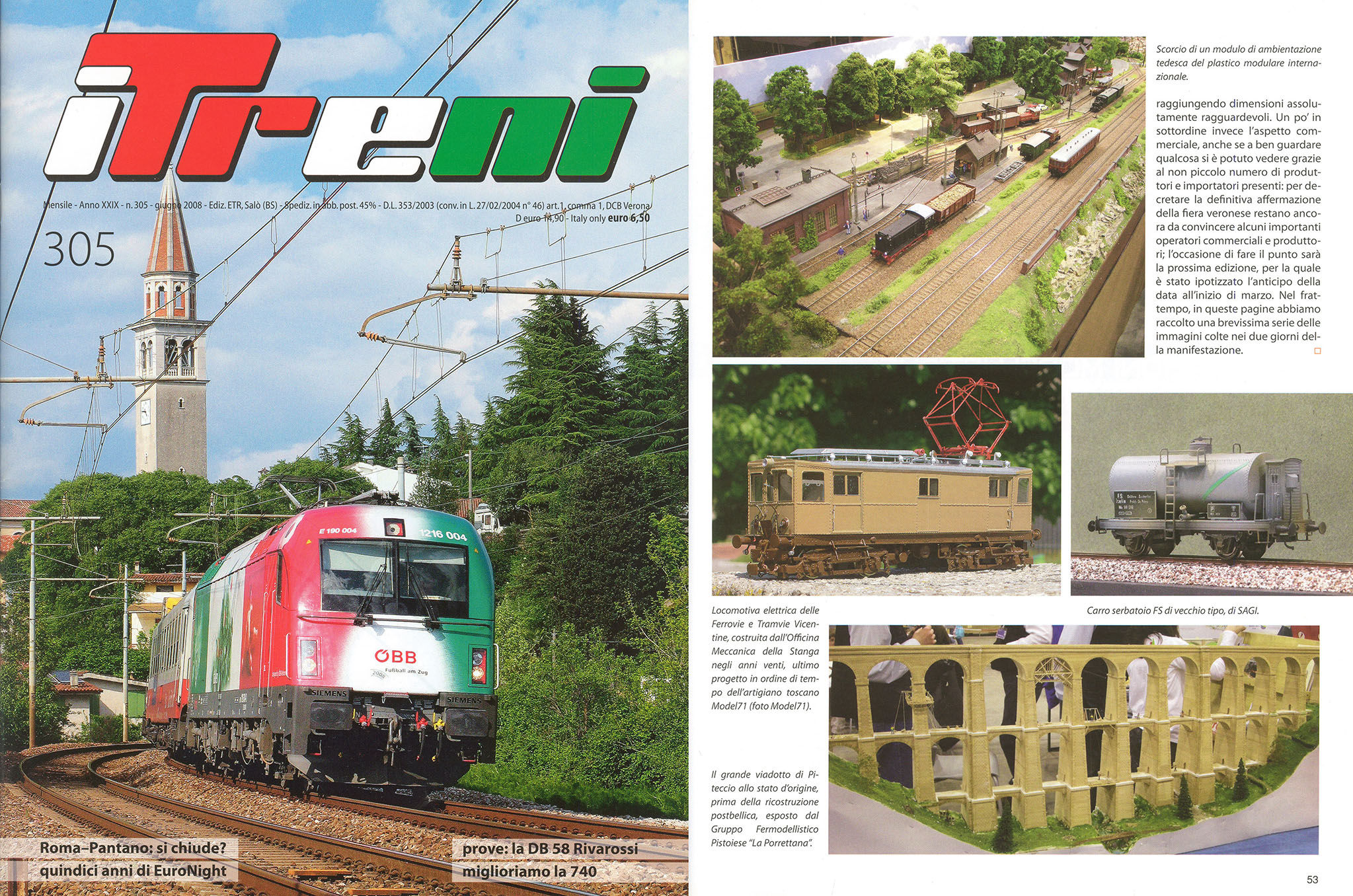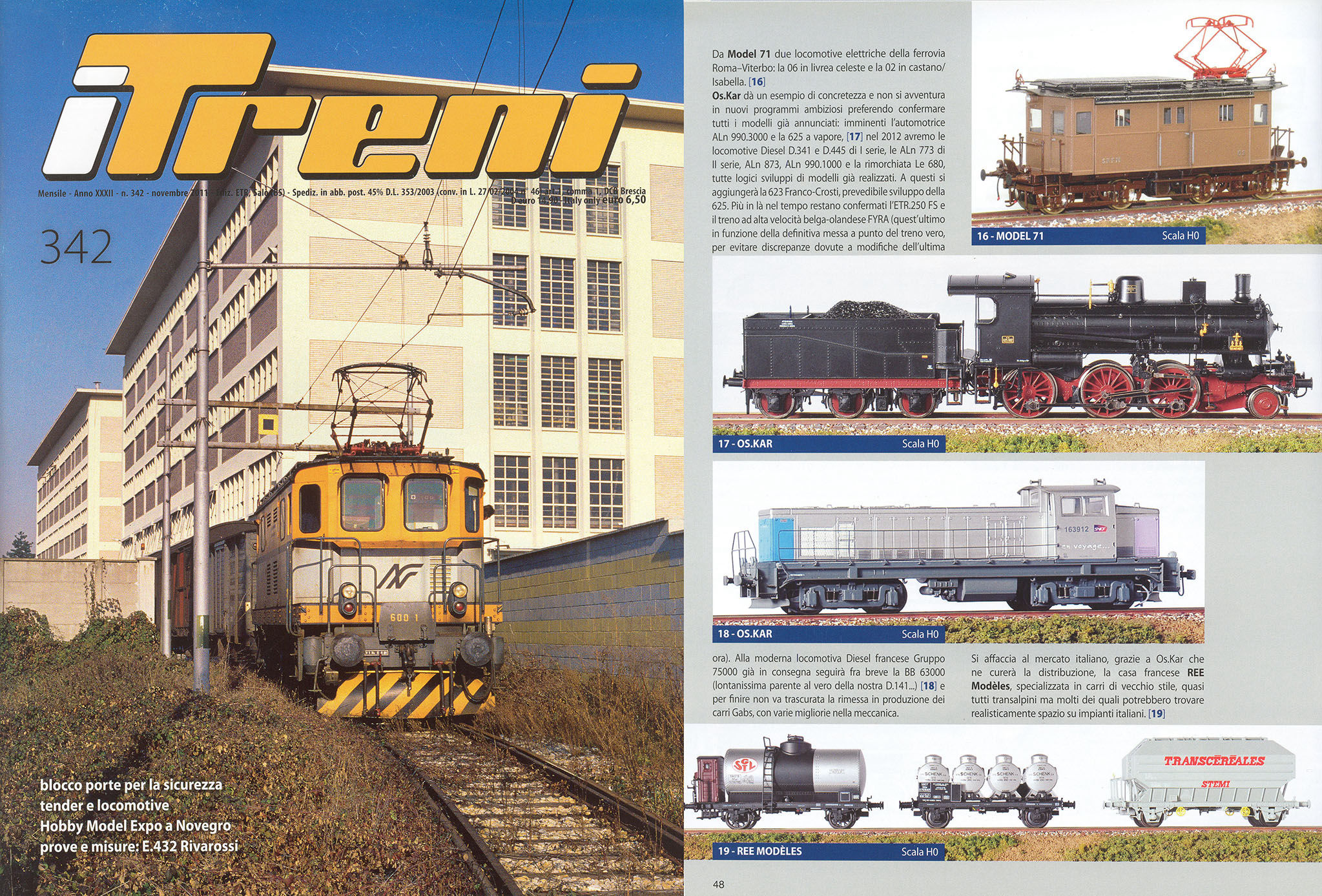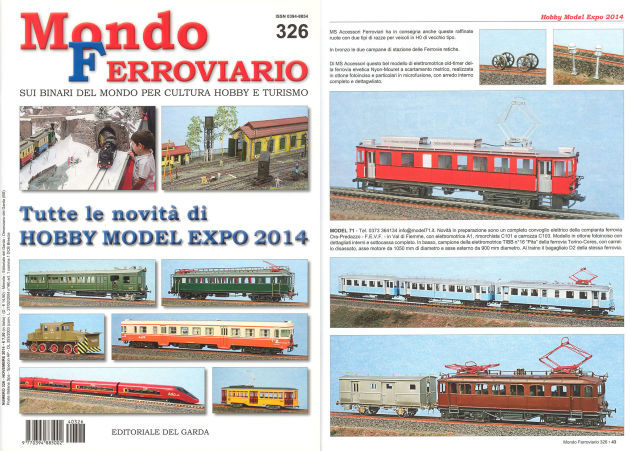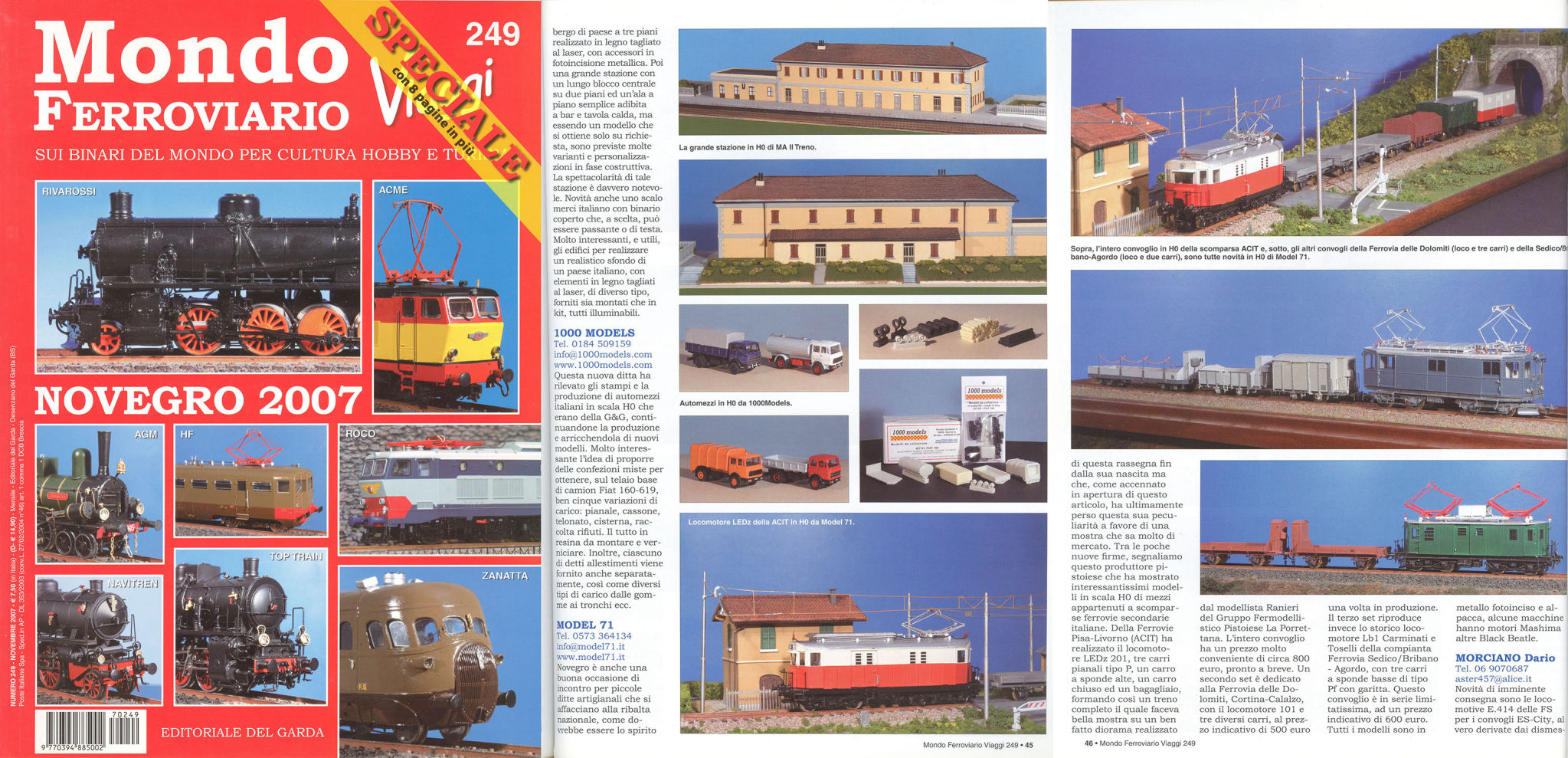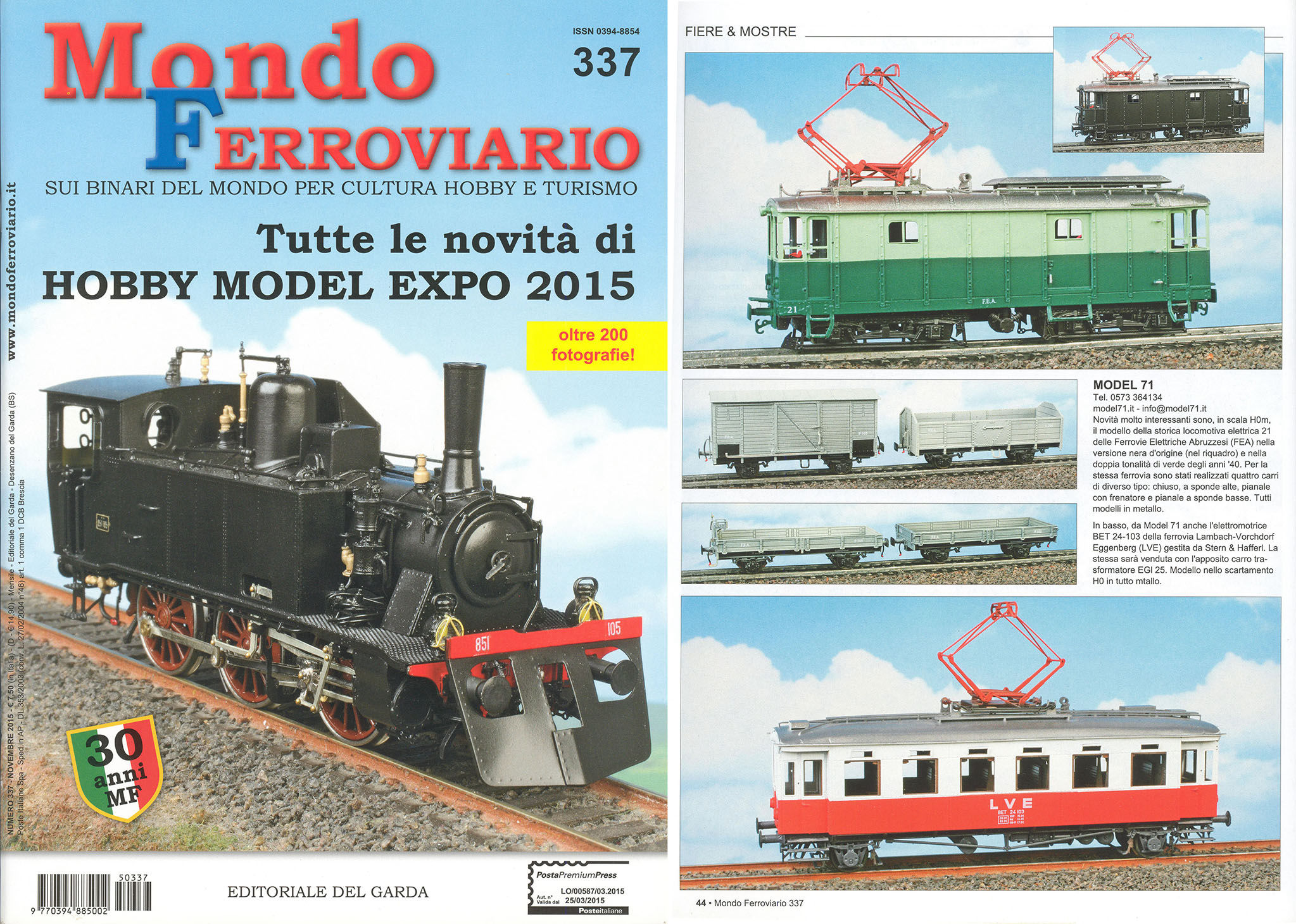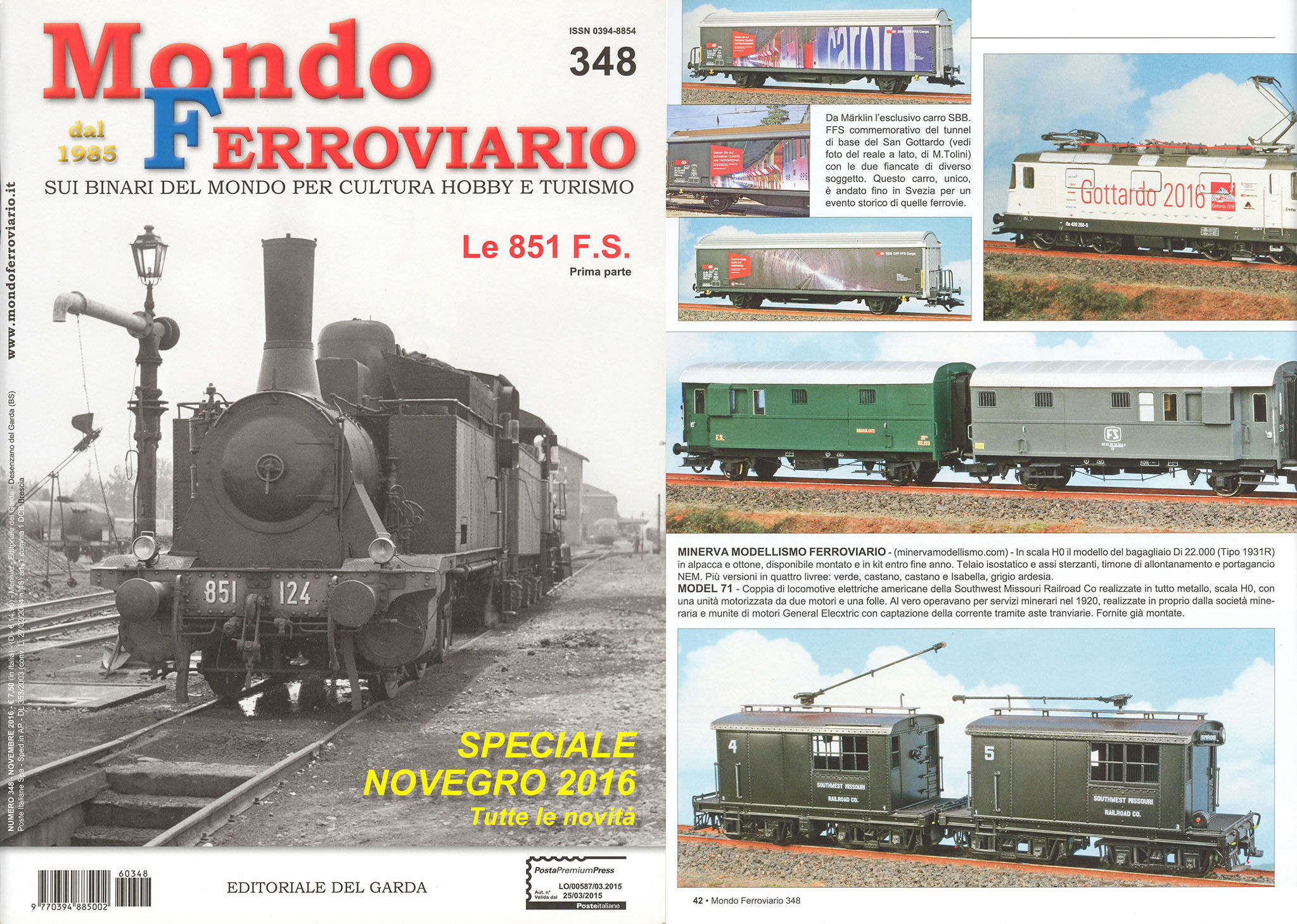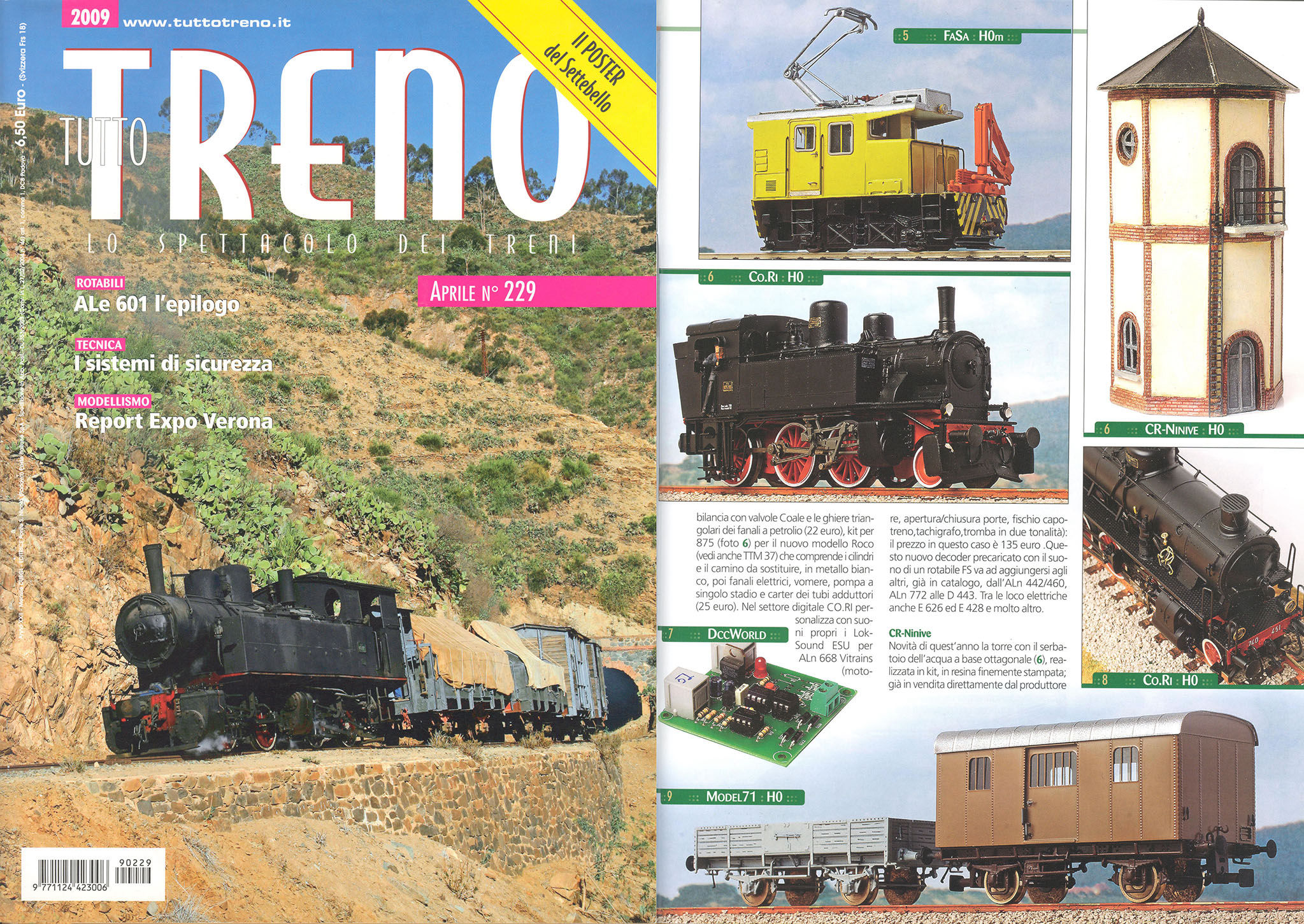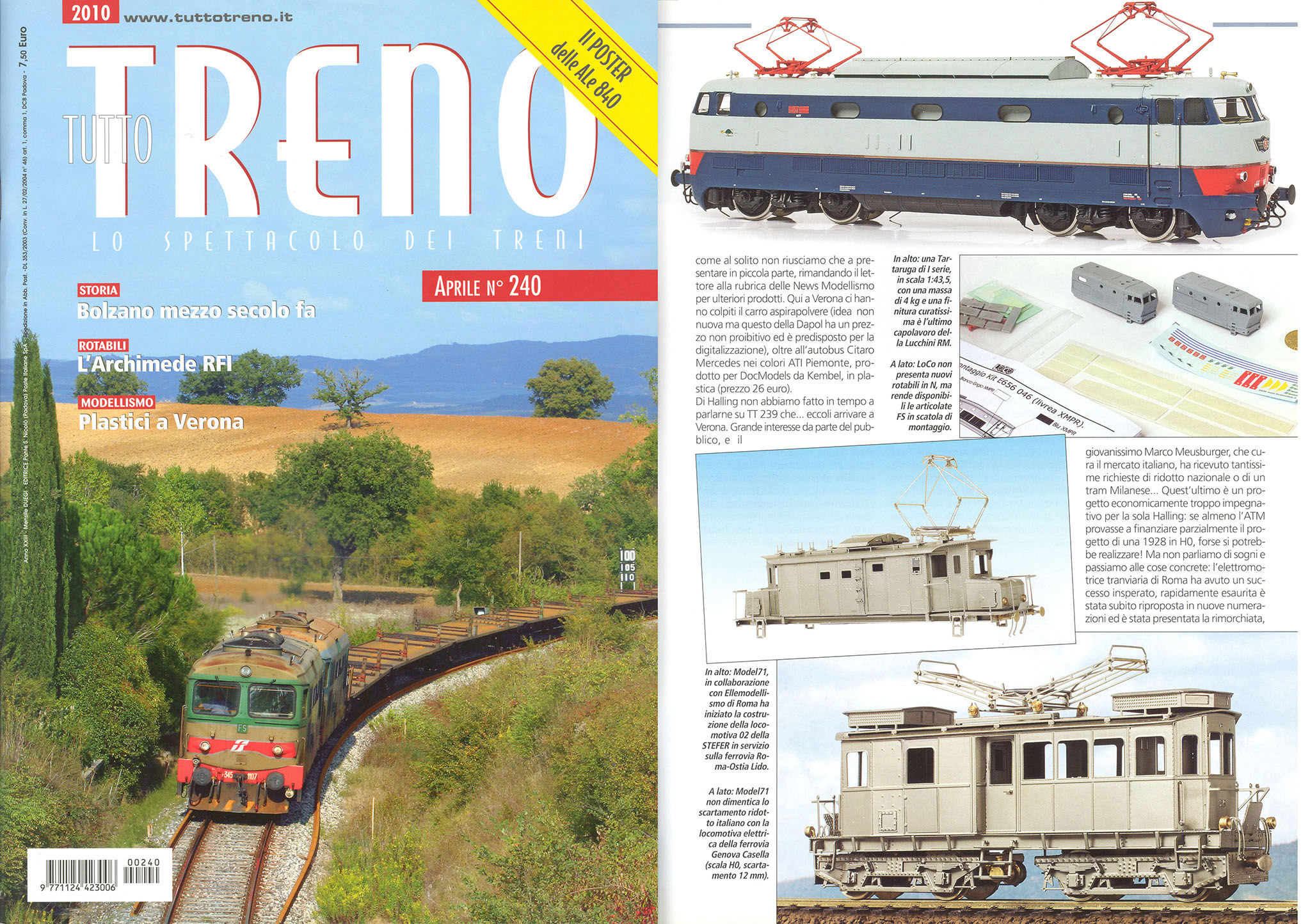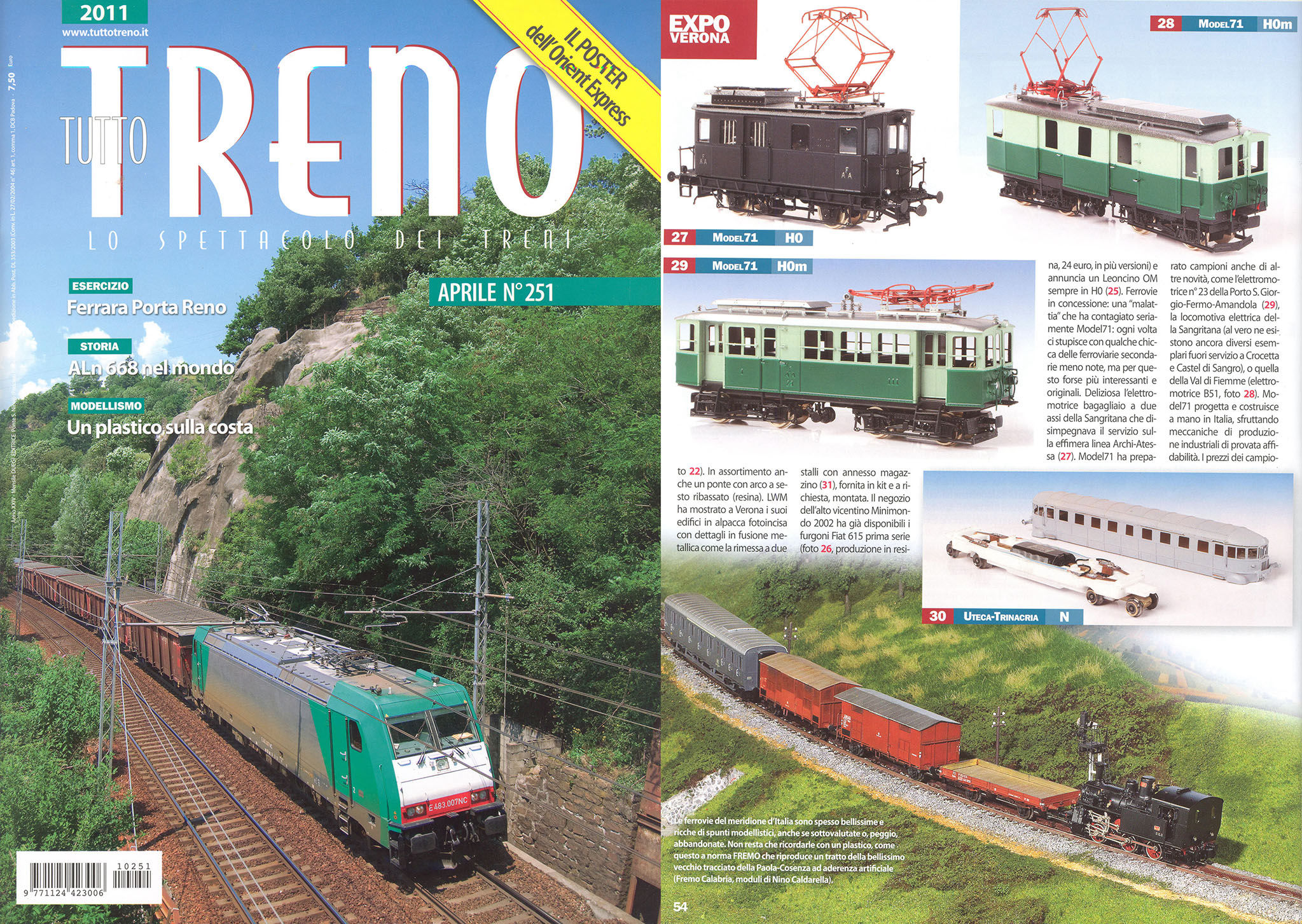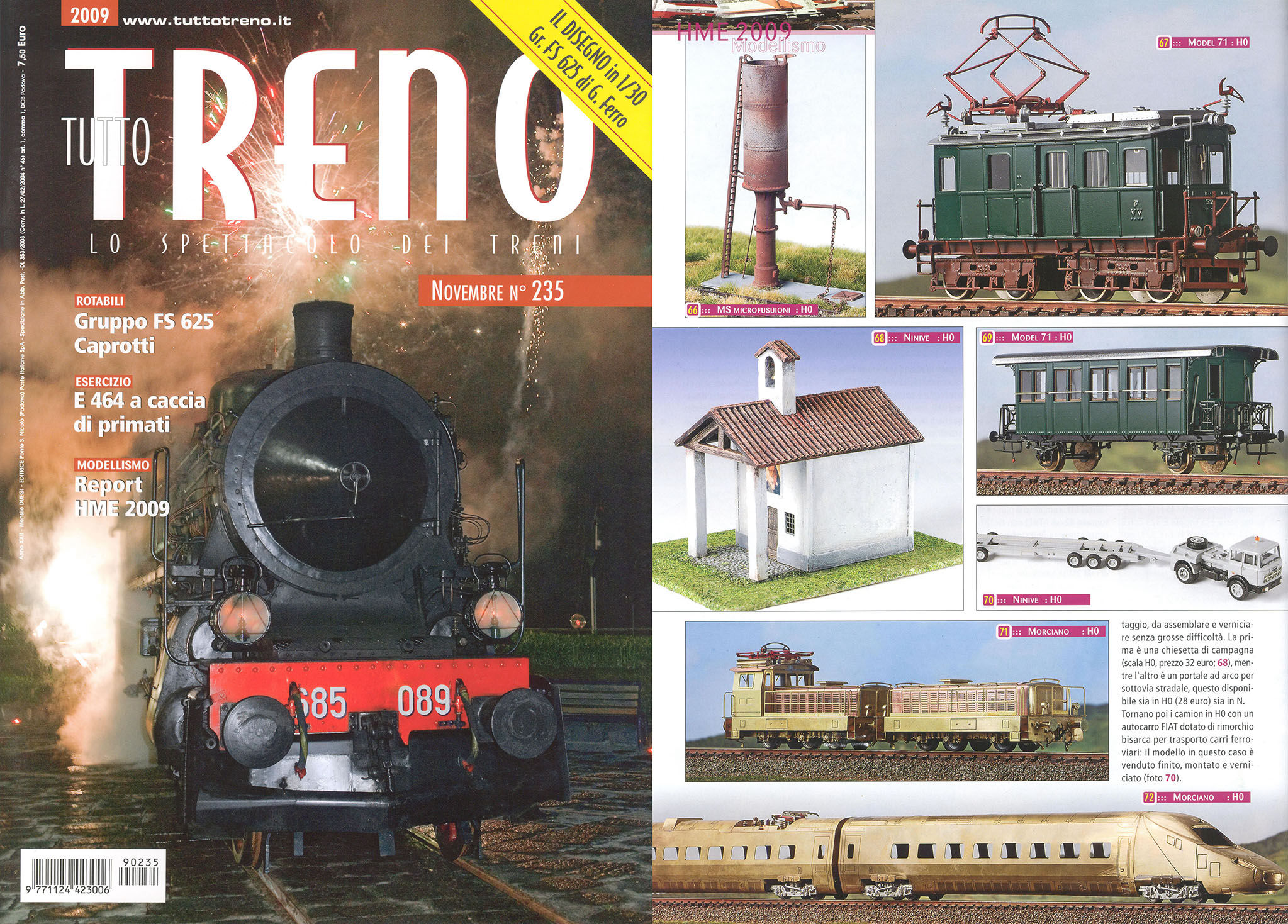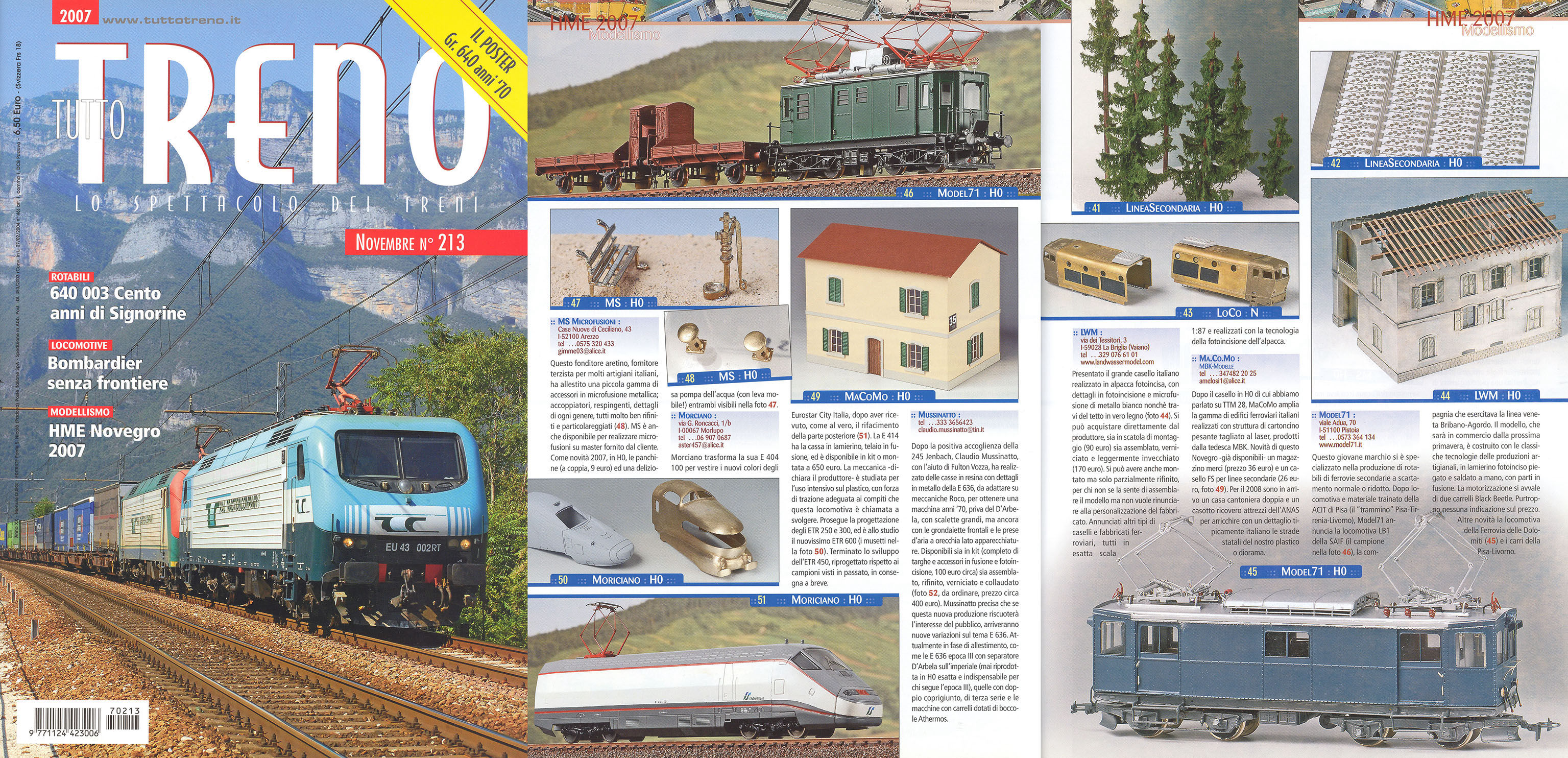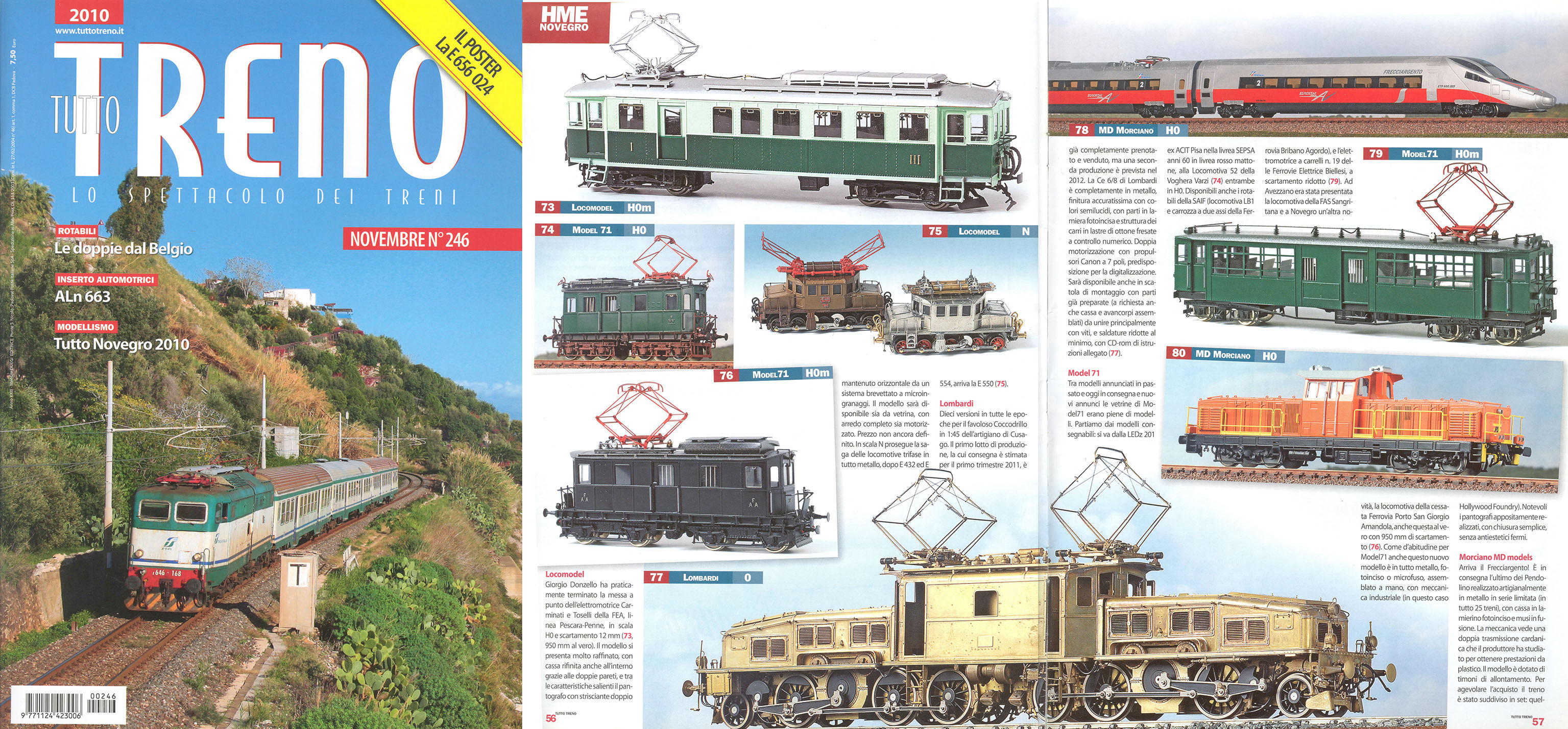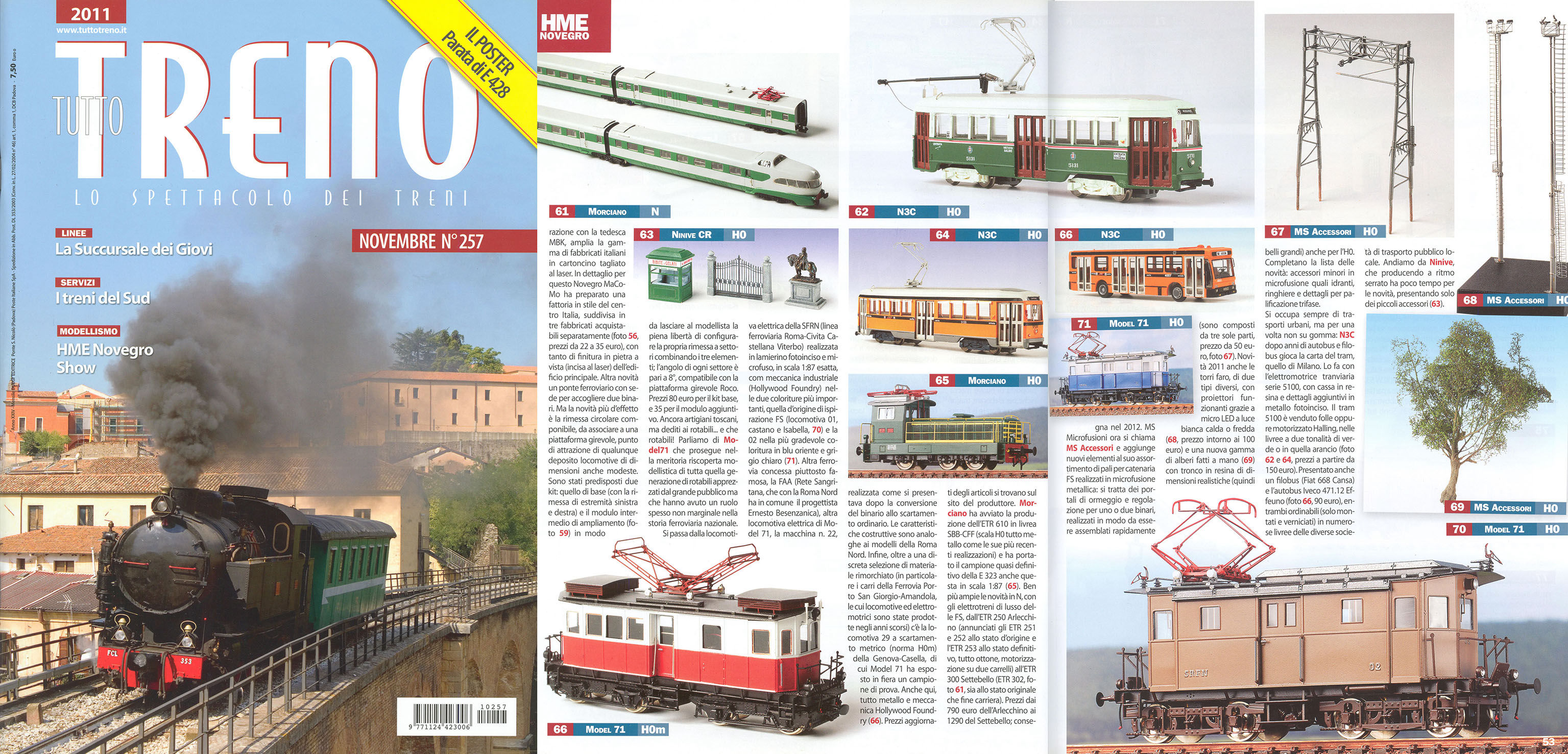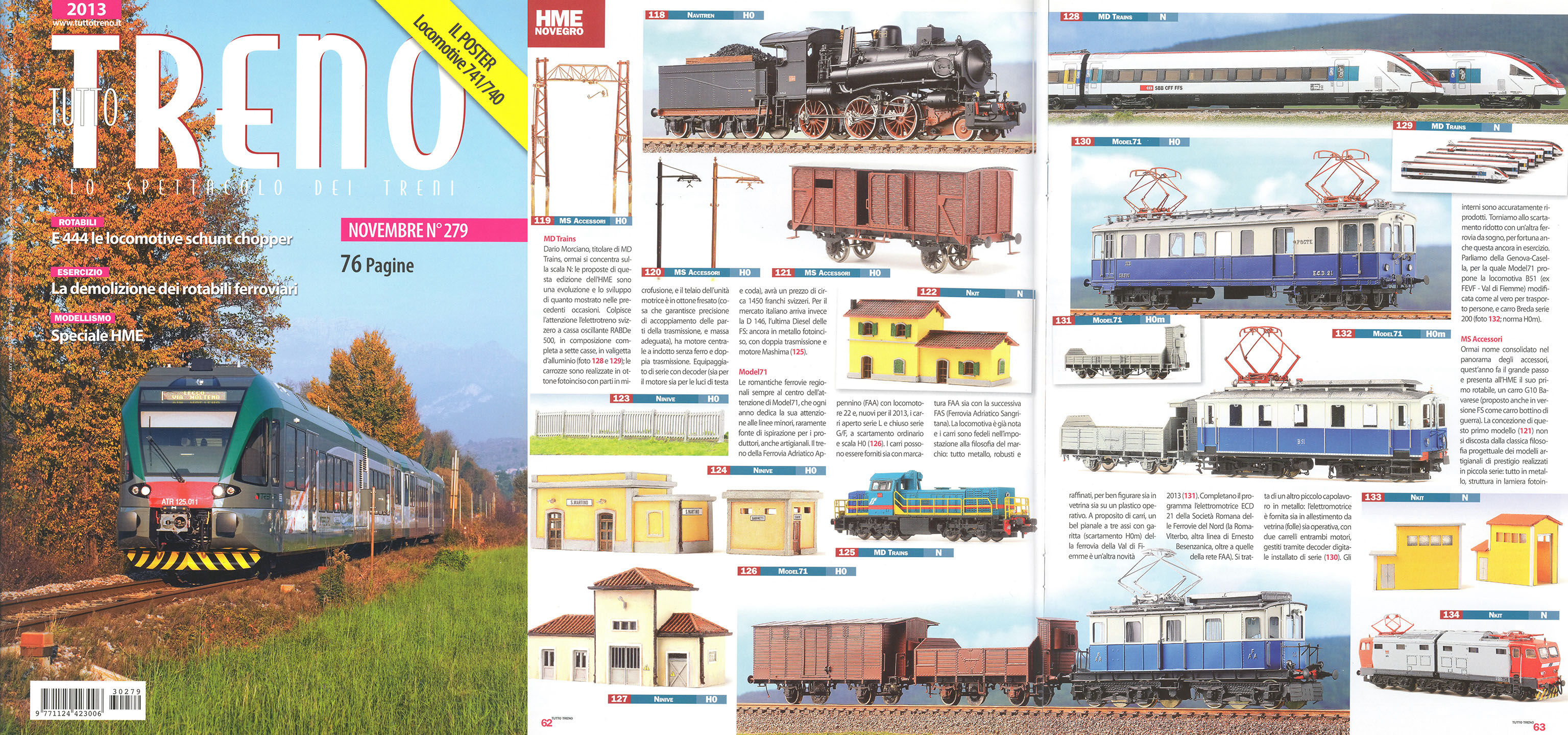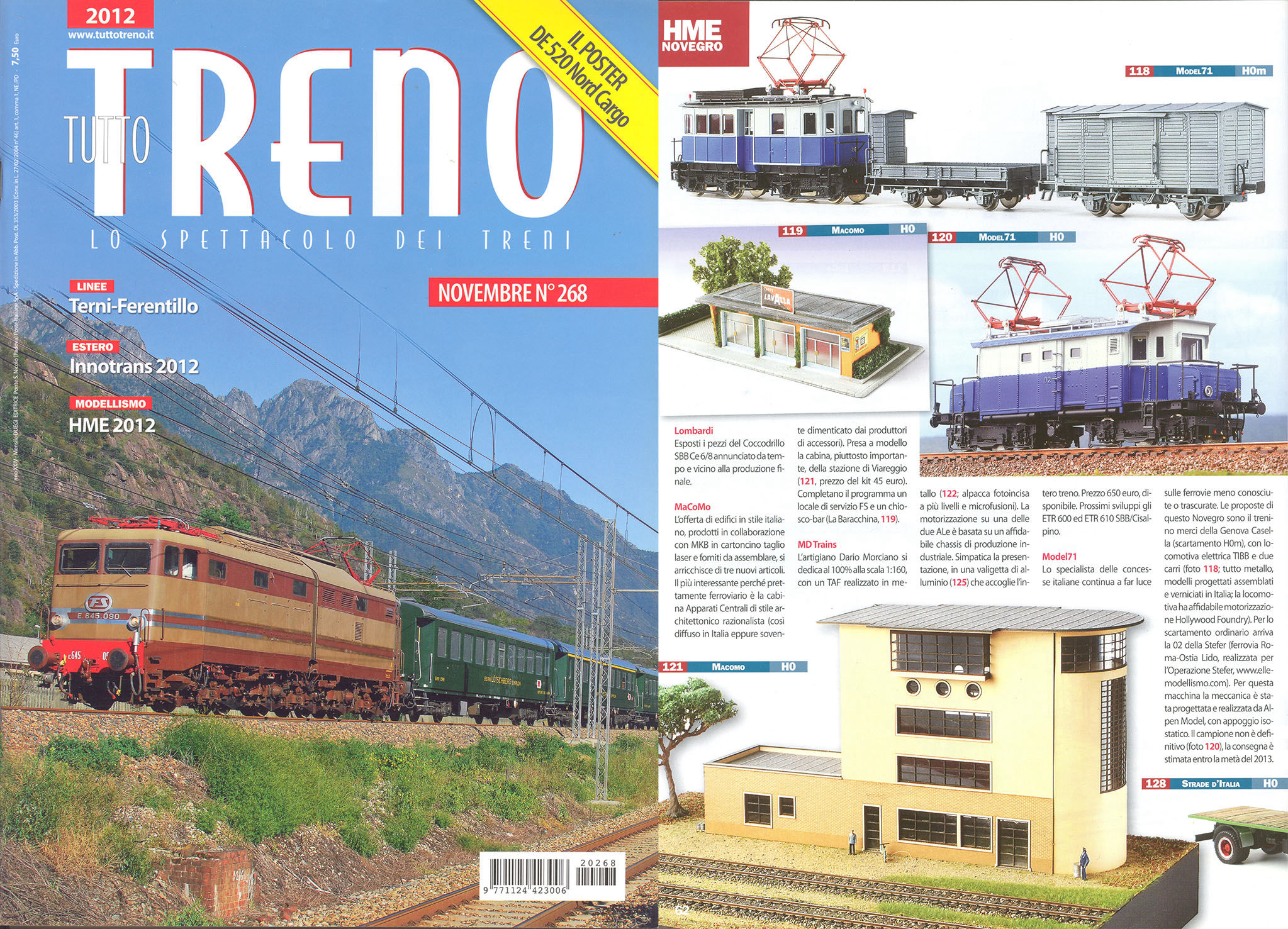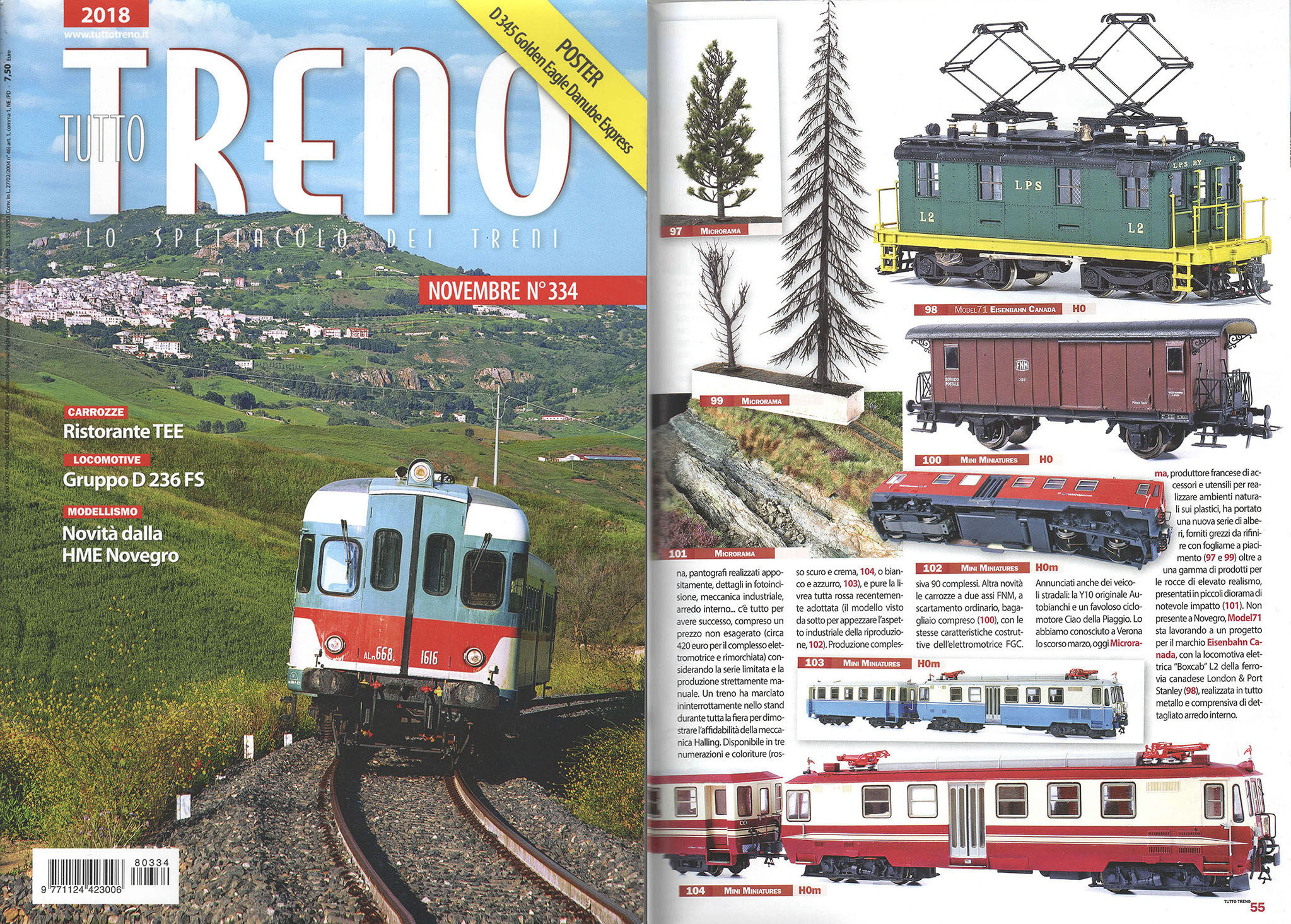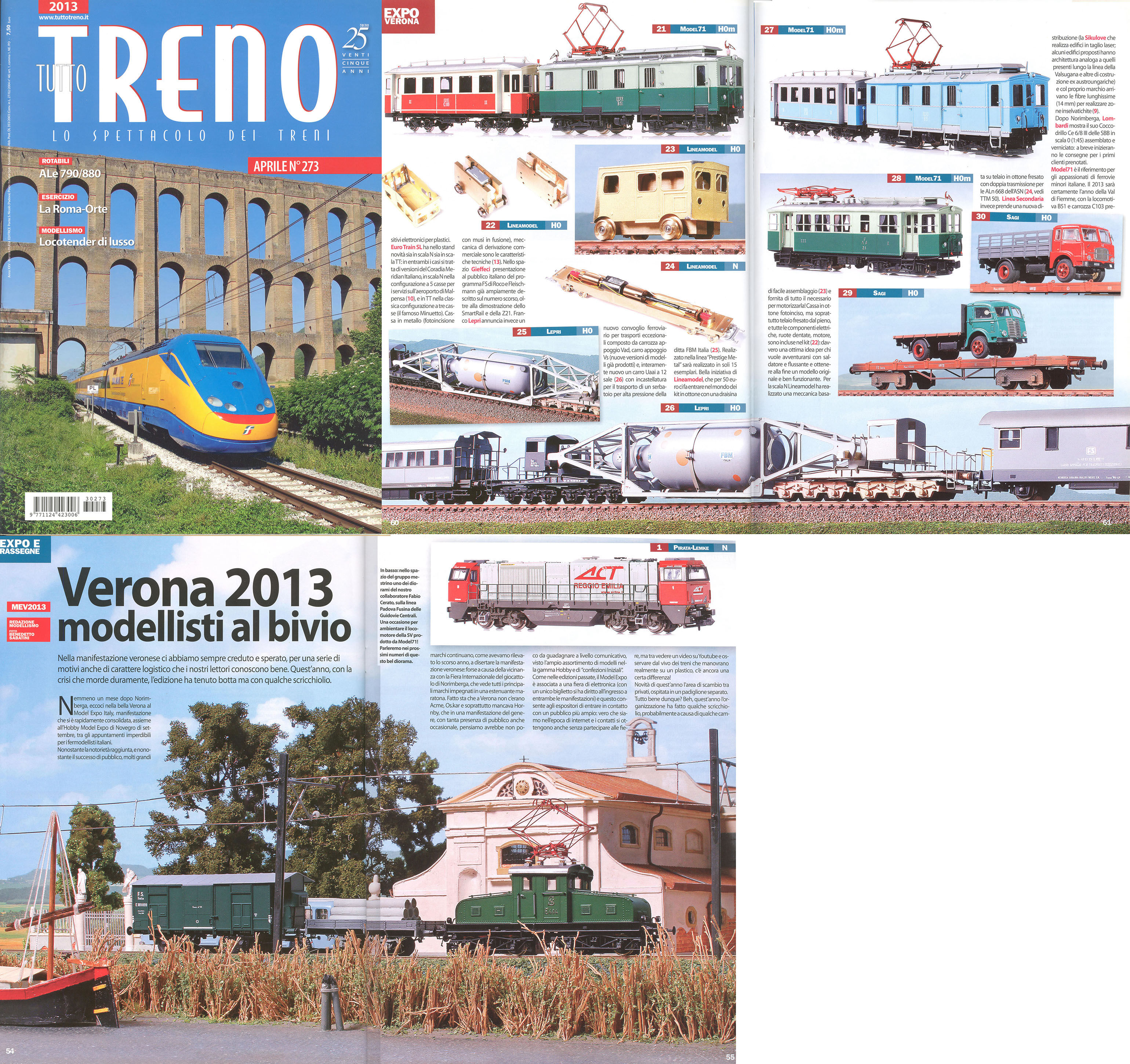 🇮🇹 Handcrafted brass models
Model 71 is a producer of handcrafted railway models in H0 and H0m scale.
Model 71 produces only models of private european railways, therefore there is also some narrow-gauge motive power and rolling stock offered.
The locos and railcars are equipped with quality 12V dc motors.
All models are handcrafted in brass and nickel silver, hand-painted and ready to run, therefore only a small number of each is available.
🇩🇪 Handgefertigte messingmodelle
Model 71 produziert als Kleinserienhersteller feinste Modelle in den Spurweiten H0 und H0m. Es werden hauptsächlich italienische und europäische Eisenbahnmodelle hergestellt, demnach sind zahlreiche Voll und Schmalspurmodelle von Lokomotiven, Triebwagen und Waggons im Angebot. Die Lokomotiven und Triebwagen sind mit hochwertigen Qualitätsmotoren ausgestattet um optimale Fahreigenschaften zu garantieren. Alle Modelle entstehen in Handarbeit aus Messing und Neusilber, sind sauber lackiert und beschriftet. Durch die Herstellung in Kleinserie ist nur eine beschränkte Stückzahl an Modellen lieferbar. Für weitere Informationen laden Sie sich bitte den aktuellen Katalog von der Homepage oder kontaktieren Sie uns. Wir sprechen Englisch, bemühen uns aber auch, Sie auf Deutsch zu verstehen.
🇫🇷 Modèles artisanaux en métal
Model 71 est un artisan qui produit des modèles en H0, et à l'échelle H0m. Model 71 produit uniquement des modale de chemins de fer privés en Italie, de ce fait on trouve également quelques modèles à voie étroite, locomotives, automotrices et wagons.
Les locomotives et automotrices sont toutes équipées de moteurs 12V cc de qualité.
Tous nos modèles sont fait main avec des matériaux nobles tels que laiton et maillechort, ils sont paints à la main et livrés tout montés, ce qui explique que seulement un nombre limité de modèles est disponible.
🇮🇹 Modelli artigianali in metallo
Model 71 è una impresa artigiana che si dedica al modellismo ferroviario nata con l'ingrediente principale la passione per le piccole ferrovie locali.
Questo potente ingrediente, sommato con le esperienze nella lavorazione di materiali nobili, e coadiuvato dall'utilizzo degli ultimi ritrovati in software e tecnologie, si propone, nel variegato mercato del modellismo ferroviario, con piccole e particolarissime produzioni.
Model 71 offre essenzialmente modelli in metallo realizzati a mano, di rotabili facenti parte di ferrovie locali italiane ed europee, siano esse in scartamento ordinario che ridotto.